* Real FelinePC LLC customers. Results are typical.
Fast computers and efficient IT workflow can
help your small business thrive and grow!
A Largely Underserved Market
Small business IT needs are unique and ever-present, but finding the right service provider is a challenge
Small business owners tend to find themselves in such a tricky situation when it comes to IT: their needs are becoming a bit more sophisticated than what they can comfortably handle with in-house employees who share other duties, yet most of the professional business IT providers they talk to quote them services and prices that are unjustifiable and excessive because their intended targets are larger businesses and enterprises.
The natural outcome of this situation is that small businesses often hold on to an aging IT setup that was put into production and maintained by different people over time. At some point, various problems may start to arise and performances may start to deteriorate, leaving the entire setup in a "somewhat functional but not ideal" state. Wary of dealing with IT issues and reluctant to risk breaking what's working, many small business owners may choose to "get around" or "get used to" the random breakdowns and slowdowns. As a result, computers and technology can at times feel like a frustrating distraction, if not an outright liability, instead of the productivity-boosting tool they were meant to be.
A Whole New Experience Like Never Before
You already use computers for your business—let us help you make them run much faster and better
Being a small business does not hinder your ability to experience fast and reliable "enterprise-class" modern computer technologies. Quite the opposite, with the right setup by an experienced service provider, being "small" is actually a major advantage: simplicity, flexibility, no resource contention, and access to a wide open market with an array of competitive products.
Thanks to our years of specialized expertise in the industry, FelinePC can give you a total IT makeover that will forever change the way you and your employees perceive computers in your office. Tasks that used to take ages and running around in circles to complete now get done in a flash. All network resources are secured, backed up and shared with controlled user privileges. The drastic improvement in speed and reliability means you can finally forget about all your IT problems and start focusing on taking care of your business.
A Provider Who Brings You the Full Package
Our strengths in hardware, software and cost control make us stand out among our competitors
We know computer hardware inside out
FelinePC, LLC started out as a full-service custom computer builder.
We provide custom and pre-built servers, desktops and laptops, new or refurbished.
We service our computers with in-house warranty without using 3rd party facilities.
We manage software swiftly and securely
We can manage, secure and back up all your servers and workstations.
We can optimize and accelerate all your software to make them launch instantly.
We can set up secure remote access for you and your authorized employees.
We love good deals as much as you do
We fully understand that most small businesses have limited IT budgets.
Our affordable flat-rate services won't strain your balance sheets.
We can help you cut down unwanted licensing fees and subscriptions.
We are big fans of SSD drives and virtualization technologies
FelinePC is among the earliest adopters of SSD-based servers and workstations. If your current computers do not have SSDs, FelinePC can install them for you as part of your IT revamp. We also offer PCIe-based NVMe SSDs for even faster performance.
We use Microsoft Hyper-V to virtualize your servers and efficiently utilize your hardware resources to create dedicated virtual servers and desktops. This type of setup can reduce hardware costs, improve maintainability and simplify backup/recovery.
A Success Story for Every Happy Client
Our client retention rate is 100% since 2014, and our beloved clients would like to explain why
Robert D. Scott
Pre-Emptive Financial Services, Inc.
"Our firm has worked with Mike at FelinePC since 2014. His service is always top notch. He goes above and beyond to provide us with the most effective IT usage and continuity. We do recommend FelinePC IT services highly."
Debbie Andrews
Andrews Financial Services
"I have worked with FelinePC for several years and am thankful for their expertise, integrity and patience! If you want a professional reference, please feel free to contact me. Thank you Mike for always going the extra mile in assisting me and our company!"
Eric Hartman
North Houston Machine, Inc.
"FelinePC has become an exceptional asset to our business. They're very knowledgeable and are genuine in their desire to help us succeed. I feel confident whatever computer related help I might need, these guys are right there and eager to help."
Carl Weiss
"I have been actively trading for 18 years and have been through a tremendous amount of computers, and hardware vendors, and have never experienced the service, value, and knowledge that Mike from FelinePC provides."
Karen Pong
"Their work on my computer network has increased the efficiency of my practice. I depend on the knowledge and creativity of FelinePC. Their reliability and responsiveness are unparalleled. FelinePC is my IT Department."
Larry Gonzales
Texas House of Representatives
"Amazing!! Doesn't make a sound. My old PC sounded like an airplane was taking off, with FelinePC you'd never even know it was turned on. Super fast and responsive. I look forward to running my video software. Thanks again for all your help!"
A Personalized Solution for Every Unique Industry
We develop and optimize your IT infrastructure around the way you operate your business
Want to try a free demo?
Take a test drive in our fully functional demo environment. The demo setup includes:
1 x Windows Server 2016 server
5 x Windows 10 Pro workstations
Shared and mapped network drives
Office 365 Business Full Suite 5-User
Quickbooks Desktop Premier 4-User
Chrome, Adobe Reader and more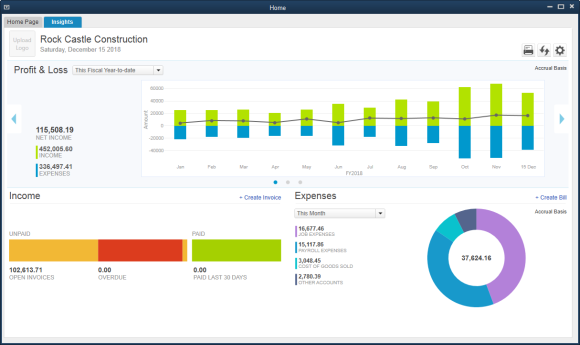 A Decision You Will Not Regret
Get started with a free, no-obligation consultation
Get in Touch
Fill out our quick contact form or give us a call, whichever way you prefer. Get a 100% free consultation with no strings attached.
Make a Deal
Let us propose a plan that fits your needs and budget. All our quotes are up-front. No hidden surprises. No long term contracts.
Let IT Happen
Watch the speed and efficiency of your IT workflow skyrocket. Enjoy ongoing support from an IT partner you can always count on.