* Real FelinePC LLC customers. Results are typical.
Fast computers, single-sign-on and optimized IT
workflow can help your business thrive and grow
A Largely Underserved Market
Small business IT needs are unique and ever-present, but finding the right service provider is a challenge
Increasingly sophisticated technologies such as cybersecurity and encryption are well beyond the scopes of generic computer support. However, many larger professional IT service providers are known to be sales-driven entities that focus more on promising, less on delivering.
Wary of IT transitions, small businesses tend to hold on to aging infrastructures that were designed and maintained by different people over time. At some point, problems often arise and performance may deteriorate. IT can sometimes feel like a distraction rather than a solution.
A Whole New Experience Like Never Before
Let us be your technology concierge and provide you with fully managed IT services that you can count on
No more constant changes of contact. No more escalated tickets that go nowhere. At FelinePC, we place the needs of our clients above everything else. We work proactively to improve the performance, security and reliability of your computers and network. If you ever need help, your requests always go straight to "Tier 3".
From servers, workstations and VoIP to firewalls, cloud computing and BDR, FelinePC offers a complete stack of industry-leading IT products and services that you and your employees can utilize to drastically increase productivity and grow your business.
A Provider Who Brings You the Full Package
Our strengths in hardware, software and budget control make us stand out from our competitors
We know computer hardware inside out
FelinePC, LLC started out as a full-service custom computer system integrator.
We provide custom and pre-built servers and workstations, new or refurbished.
We service our computers with in-house warranty without using 3rd party facilities.
We manage software swiftly and securely
We can manage, secure and back up all your servers and workstations.
We can optimize and accelerate all your software to make them launch instantly.
We can set up secure remote access for you and your authorized employees.
We love good deals as much as you do
We fully understand that most small businesses have limited IT budgets.
Our predictable flat-rate services won't strain your balance sheets.
We can help you cut down unwanted licensing fees and subscriptions.
We are big fans of SSD drives and virtualization technologies
FelinePC is among the earliest adopters of SSD-based servers and workstations. If your current computers do not have SSDs, FelinePC can install them for you as part of your IT revamp. We also offer PCIe-based NVMe SSDs for even faster performance.
We use Microsoft Hyper-V to virtualize your servers and efficiently utilize your hardware resources to create dedicated virtual servers and desktops. This type of setup can reduce hardware costs, improve maintainability and simplify backup/recovery.
A Success Story for Every Happy Client
Our client retention rate is 100% since 2014, and our beloved clients would like to explain why
Robert D. Scott
Pre-Emptive Financial Services, Inc.
"Our firm has worked with Mike at FelinePC since 2014. His service is always top notch. He goes above and beyond to provide us with the most effective IT usage and continuity. We do recommend FelinePC IT services highly."
Debbie Andrews
Andrews Financial Services
"I have worked with FelinePC for several years and am thankful for their expertise, integrity and patience! If you want a professional reference, please feel free to contact me. Thank you Mike for always going the extra mile in assisting me and our company!"
Eric Hartman
North Houston Machine, Inc.
"FelinePC has become an exceptional asset to our business. They're very knowledgeable and are genuine in their desire to help us succeed. I feel confident whatever computer related help I might need, these guys are right there and eager to help."
Carl Weiss
"I have been actively trading for 18 years and have been through a tremendous amount of computers, and hardware vendors, and have never experienced the service, value, and knowledge that Mike from FelinePC provides."
Karen Pong
"Their work on my computer network has increased the efficiency of my practice. I depend on the knowledge and creativity of FelinePC. Their reliability and responsiveness are unparalleled. FelinePC is my IT Department."
Larry Gonzales
Texas House of Representatives
"Amazing!! Doesn't make a sound. My old PC sounded like an airplane was taking off, with FelinePC you'd never even know it was turned on. Super fast and responsive. I look forward to running my video software. Thanks again for all your help!"
A Personalized Solution for Every Unique Industry
We develop and optimize your IT infrastructure around the way you operate your business
Want to try a free demo?
Take a test drive in our fully functional demo environment. The demo setup includes:
1 x Windows Server 2016 server
5 x Windows 10 Pro workstations
Shared and mapped network drives
Office 365 Business Full Suite 5-User
Quickbooks Desktop Premier 4-User
Chrome, Adobe Reader and more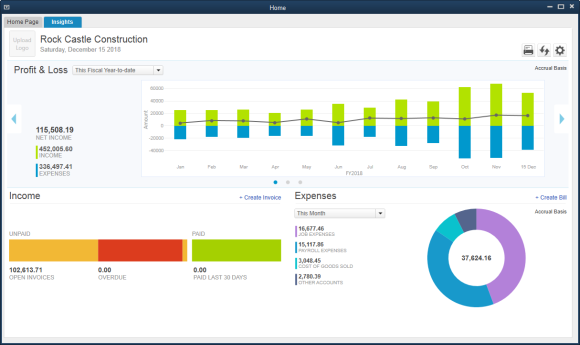 A Decision You Will Not Regret
Get started with a free, no-obligation consultation
Get in Touch
Fill out our quick contact form or call us at 713.588.3777 for a free consultation. There are no obligations or pushy sales tactics.
Make a Deal
Let us propose a plan that fits your needs and budget. All our quotes are up-front. No hidden surprises. No long term contracts.
Let IT Happen
Watch the speed and efficiency of your IT workflow skyrocket. Enjoy ongoing support from an IT partner you can always count on.