We're passionate about being a trusted and skilled IT partner our clients can depend on
What's with the Cat?
The story behind FelinePC, LLC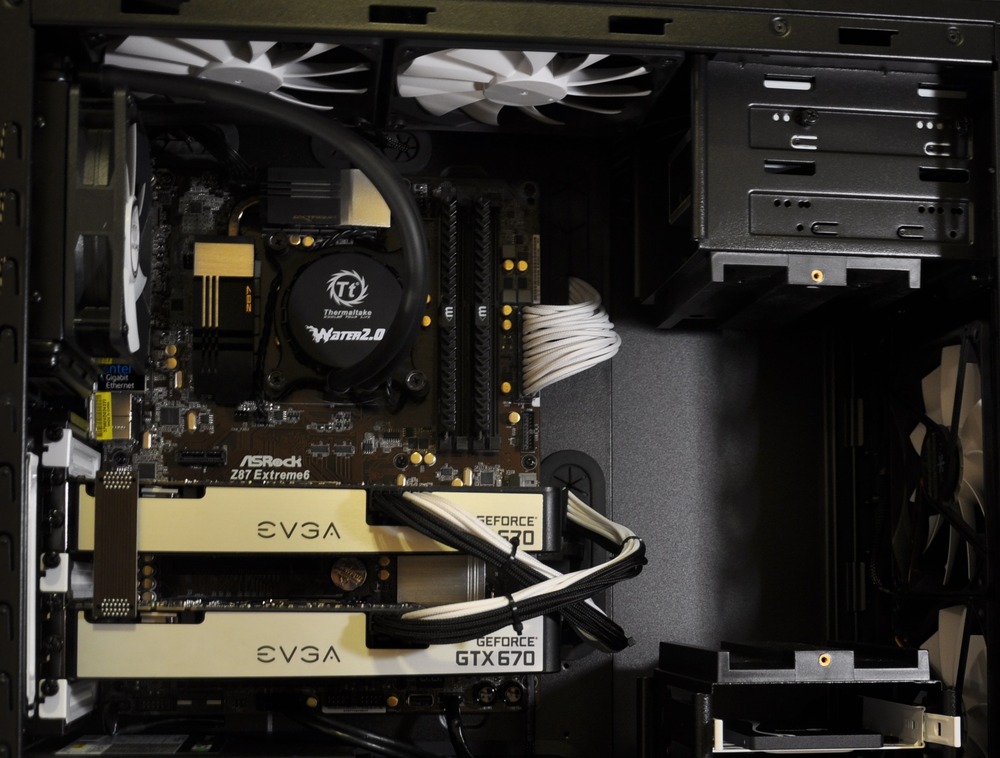 We started out in 2012 as a custom system integrator. Most of our earlier products were high-end workstations and servers purchased by engineers, architects, equity traders and digital media professionals. Over time, however, a particular group of clients became our regulars: small business owners who grew tired of their slow and bloatware-infested computers purchased off the shelf. They were delighted to discover our SSD-equipped custom systems built in the U.S. with all premium components. Our workstations and servers performed so well for these clients that some of them soon ended up replacing all their office computers with our builds, dozens at a time.
Kiki, our 6 lb black office cat, was apparently very intrigued by the whole computer building business. She would often jump onto the work benches to "inspect" our builds. Her playing with and sleeping on top of screwdrivers ultimately inspired our brand name and logo design. In 2013, we started shipping computers bearing FelinePC stickers. Shortly after, we registered our LLC in Texas as FelinePC, LLC.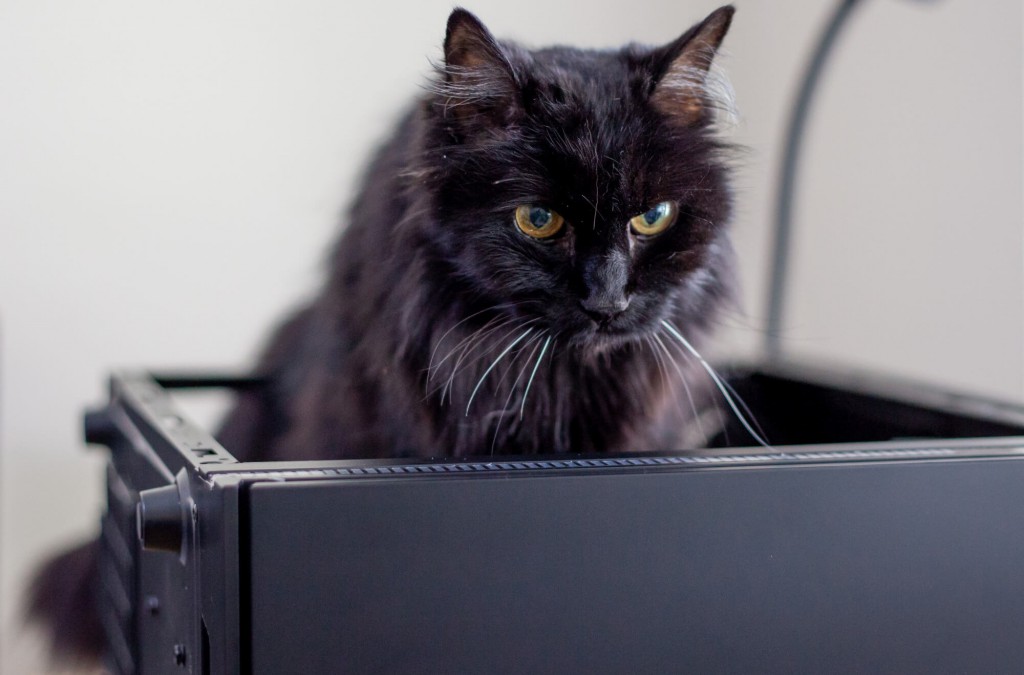 Our computers were shipped all over the country, but from time to time we did get some local orders in Houston. For these clients, we would deliver the computers on-site and set them up in their office as a courtesy. This is how we got to know our local business clients and took a closer look inside their office IT setups.
We found out that many of them had ongoing IT struggles. Their setups tended to be outdated, insecure and problematic. Their existing IT service providers were either "generic computer guys" who lacked the expertise to properly manage business systems, or large sales-driven IT companies who routinely over-promised to get them into the door, but predictably under-delivered shortly thereafter. Despite the dissatisfaction, IT is notoriously "sticky" – small business owners were already busy enough dealing with all kinds of daily issues, the idea of an IT overhaul can be quite exhausting, risky and expensive.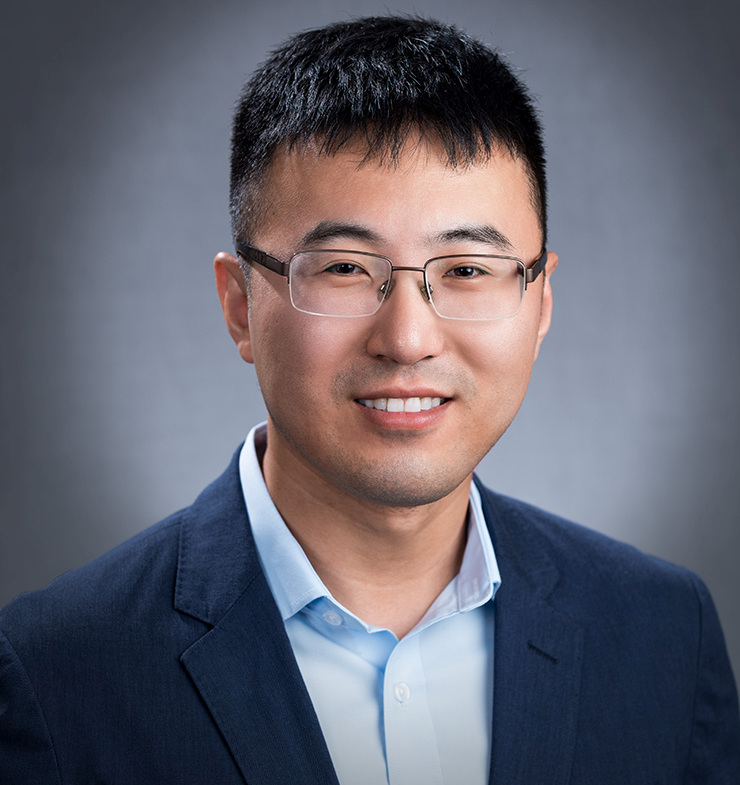 We realized that good hardware is just part of the equation for IT success. A knowledgeable and responsible managed IT service provider is crucially important, yet beyond reach for many small businesses. Even though FelinePC, LLC was a hardware vendor at the time, our team members actually have well over 20 years of experience tuning and managing business and enterprise-class software systems, dating back all the way to the DOS and Windows NT Server era. As true IT "geeks", we always stayed up to date with the latest security and cloud technologies, especially in the face of today's increasingly sophisticated cyber attacks. The idea of taking all this experience and combine it with our own hardware to bring big IT improvements to small businesses was surely very exciting.
After signing our initial managed service clients, most of which were referred to us by our existing clients, our vision turned into reality. Our clients were thrilled by the performance, reliability and peace of mind we brought them. They saw their productivity jump and their IT related stress disappear. In many cases, our packages more than paid for themselves because we were able to reduce or eliminate the needs for many third-party subscriptions such as backup and security software – they're all included in our plan. Our selective adoptions of enterprise-class IT solutions such as Single-Sign-On for small business have also proven to be huge hits.
Today, FelinePC, LLC has transitioned into a fully managed concierge IT service provider for SMBs in the Houston and surrounding areas. Our expertise in both hardware and software systems continue to benefit our clients everyday. We're also expanding our service coverage to Azure cloud computing, managed web hosting and business VoIP. Our goal is to become the trustworthy one-stop partner for all your IT needs.
What do we believe in?
Here are our six core values
Transparency and Integrity
We believe trust is the fundamental principle in any relationship. We promise to treat you the way we'd want to be treated ourselves.
Usability and Suitability
No more user confusion—we deliver a setup for you that works nice and clean, not overly complex or difficult to understand.
Performance and Improvement
Call us geeks, but we-love-fast-computers. If yours run slow, it honestly bothers us. Please allow us to accelerate it so we're all happy.
Reliability and Commitment
We use tried-and-proven products backed by industry's most reputable vendors to ensure the highest level of uptime for your business.
Precaution and Preventive Care
When you need help, we'll be there. But we'd rather work proactively around the clock so that nothing even breaks in the first place.
Budget Control and Analysis
There are certain expensive things in IT that you unfortunately have to buy. For everything else, let FelinePC find you a better deal.
Find out why FelinePC is the right IT partner for your business
Start with a free, no-obligation consultation